With the Indian subcontinent being endowed with diverse geographical landscapes and varied climatic conditions, the country serves as a natural habitat to a wide range of flora and fauna. India is blessed with a total of 733 Protected Areas that include 103 National Parks, 537 Wild Life Sanctuaries, 26 Community Reserves, and 67 Conservation Reserves. These protected areas have been established all over the country in order to secure the future of the endangered species. This can only be done by conserving them in their respective natural environments. We are providing you with a list of wildlife destinations so that your wildlife tour remains the most vivid and memorable one.
Jim Corbett National Park, Uttarakhand
Apart from the famous hill stations, Uttarakhand also has Corbett National Park among its best tourist sites. Located in Nainital, the National Park is famous for its Royal Bengal Tigers, Himalayan Goral, Sloth Bear, Leopard, Elephant, and Hyena. Covering an approximate area of 520 sq.kms., it is one of the oldest and largest National Parks in India and is a natural habitat for over 488 species of fauna and 586 wildlife species. The best time to visit is between Mid-November and Mid-June.
Kaziranga National Park, Assam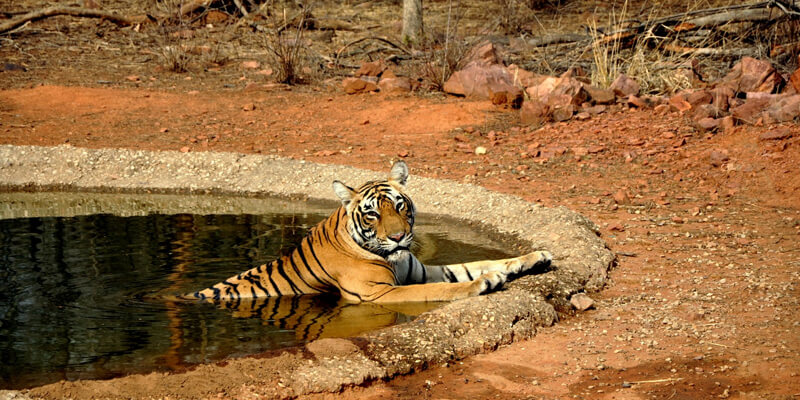 Located in Assam, Kaziranga is considered as one of the most sought after tourist places in the Northeast. The main wildlife attractions include One-horned Rhinoceros, Wild Buffaloes, Asiatic Elephants, and Royal Bengal Tiger. The approximate coverage area is 430 sq.kms. and the park is home to over 35 mammalian species (15 threatened species). Plan a trip to Kaziranga during November to April.
Bandhavgarh National Park, Madhya Pradesh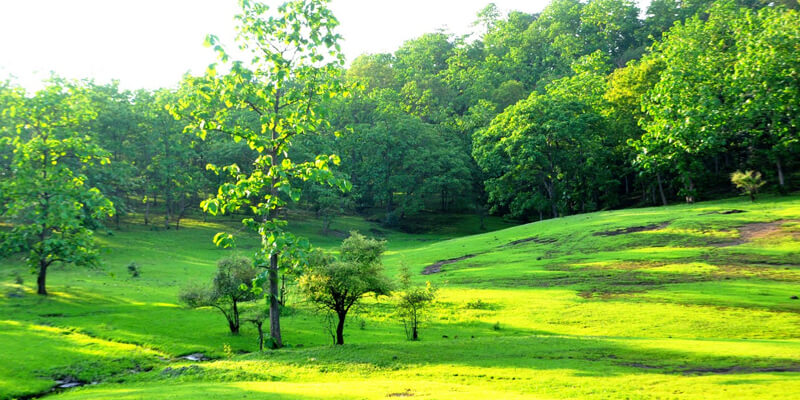 Madhya Pradesh is blessed with some of the best wildlife vacation getaways in the country. Located in the Umaria district of MP, Bandhavgarh is famous for its Tiger and Panther Deer. The National Park lies in the foothills of Vindhyas. The period between November to February is the most favorable to visit Bandhavgarh.
Ranthambore National Park, Rajasthan
The main wildlife attractions include Tigers, Peacock, Sambar Deer, Chital, Leopard, Nilgai, Wild Boar and Sambar Hyena. It is spread on a coverage area of 1334 sq.kms. along with its neighboring sanctuaries— the Kaila Devi and the Mansingh Sanctuary. The best time to visit is between November and March.
Sundarbans, West Bengal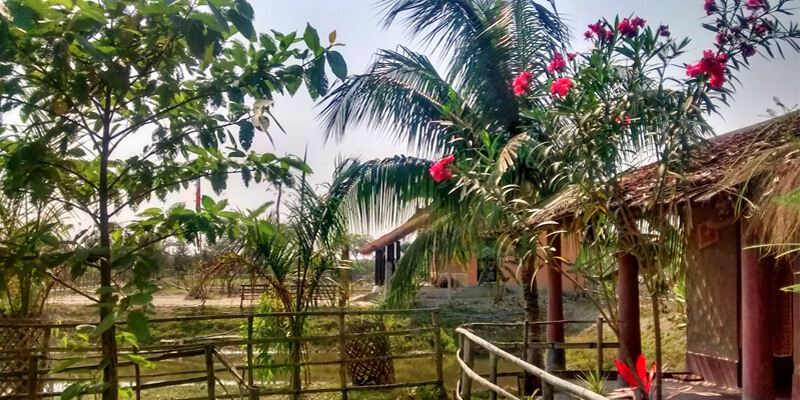 Sundarbans is considered as one of the most sought after vacation destinations in West Bengal. Covering a vast area of 1330 sq.kms., it is the largest estuarine mangrove forest in the world. The main attractions are Royal Bengal Tiger, Wild Boar, Fox, Chital, Common Grey Mongoose. Sundarban tour is not only famous for its wildlife but also for the gorgeous natural sceneries. The period between December to February is the best time to visit Sundarbans.
Periyar National Park, Kerala
Located at the heart of Cardamom and Pandalam Hills of the South Western Ghats, Periyar is a protected wildlife reserve. The National Park covers the area of 350 sq.kms. in the middle of the Periyar Lake is an absolute delight for the adventure lovers and the wildlife photographers. The main attractions include Tiger, Sambar, Nilgiri Langur, Barking Deer, Gaur, Elephants, and Wild Pigs. Periyar is a must watch if you are planning to spend your holidays in Kerala between November to February.
There are a number of National Parks and Sanctuaries that offer safari options such as Boat, Jeep, Elephant etc. You can also opt to stay at the Jungle Lodges that provide you with a comfortable stay while you visit the forests, National Parks etc.